II LOVE mag
A free PDF magazine about Paper Toys.
I was working on the magazine between 2009 and 2011 and made nine issues. It functioned more as a personal project, rather then a regular mag, because it was a non profit initiative and I was working on it when I found time. I stopped working on it, but who knows, maybe one day there'll be new issues…
You can read all the publications directly on 
issuu.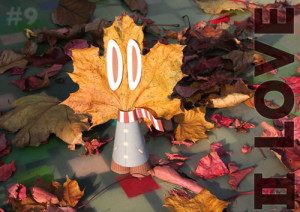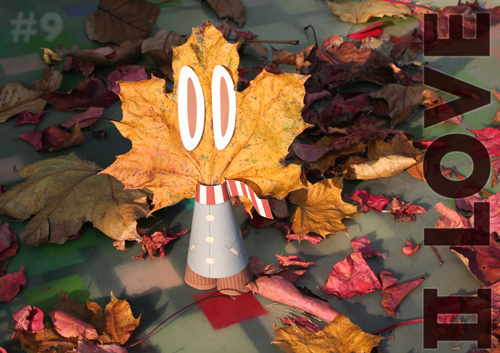 II LOVE #9:
Interviews:
Matt Hawkins, Josh Buczynski, Adam Lawrence
Article:
NextComic festival: Paper Toys in OK Offenes Kulturhaus
Paper toys:
Matt Hawkins, Josh Buczynski, Adam Lawrence
»download (7.8 MB, 47 pages)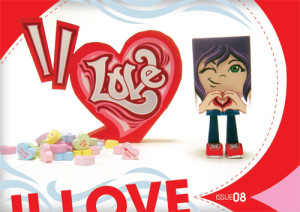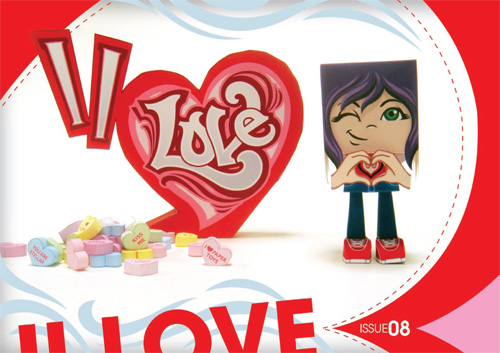 II LOVE #8:
Articles: Mechabunny by Nick Knite,
Papertom exhibition
Paper toys: ABZ, Jonny Chiba, Cubeecraft
»download (14.2 MB, 68 pages)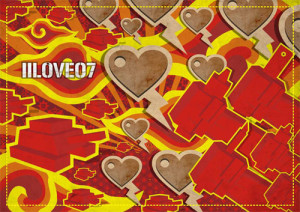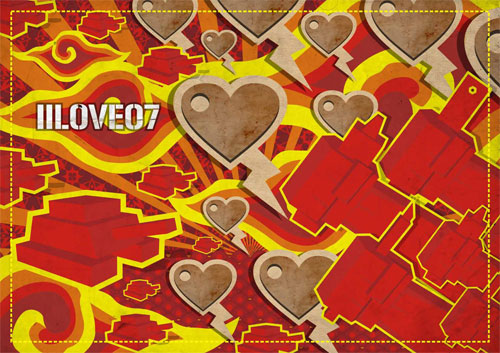 II LOVE #7:
Interviews:
Tougui, Methuup da Funky One, Sal Azad
Paper toys:
Jonny Chiba, Idham Mahardhika, Sal Azad
»download (12.1 MB, 64 pages)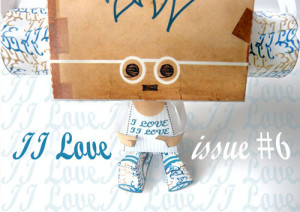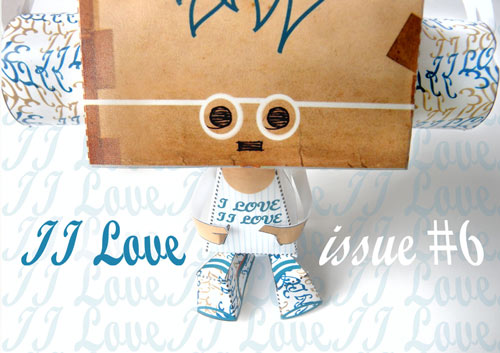 II LOVE #6:
Vinsart edition
Cover: Vinsart
»download (7.3 MB, 45 pages)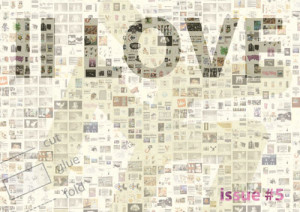 II LOVE #5:
Interviews: Horrorwood, Paper Foldables, Phil
Paper toys: Super Cooper, Morgan Gleave,
Calling All Cars PT scene
Projects: Cat-A-Lyst, Paper Fight Club
»download (16.7 MB, 52 pages)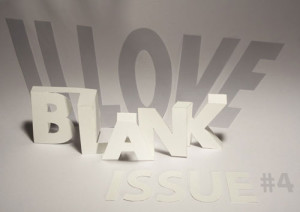 II LOVE #4:
BLANK issue
Paper toys: DMC, Vinsart
Projects: Wack by B. Castleforte, H-man by
Vinsart
»download (20.7 MB, 63 pages)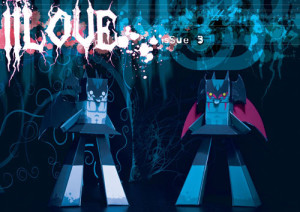 II LOVE #3:
Interviews: Harlancore, Shin Tanaka,
Dolly Oblong, Nick Knite
Paper toys: Alexander Gwynne, Harlancore,
Nick Knite, Zerolabor
Profiles: Alexander Gwynne, Zerolabor
»download (12.9 MB, 63 pages)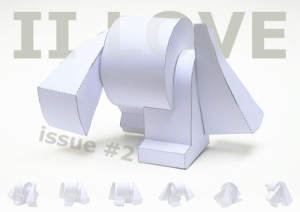 II LOVE #2:
Profiles: Ringo Krumbiegel, Nanibird
Paper toys: Sal Azad, ye-boT by Marko Zubak
Projects: ye-boT initiative, Thatz My Jungle
»download (16 MB, 44 pages)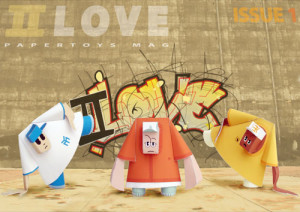 II LOVE #1:
Interviews: Marshall Alexander,
B. Castleforte a.k.a. Nice Bunny, 3 Eyed Bear
Paper toys: Marshall Alexander, Marko Zubak
Projects: Build-O-Bama & 'Urban Paper' book
by Matt Hawkins
»download (11.1 MB, 41 pages)